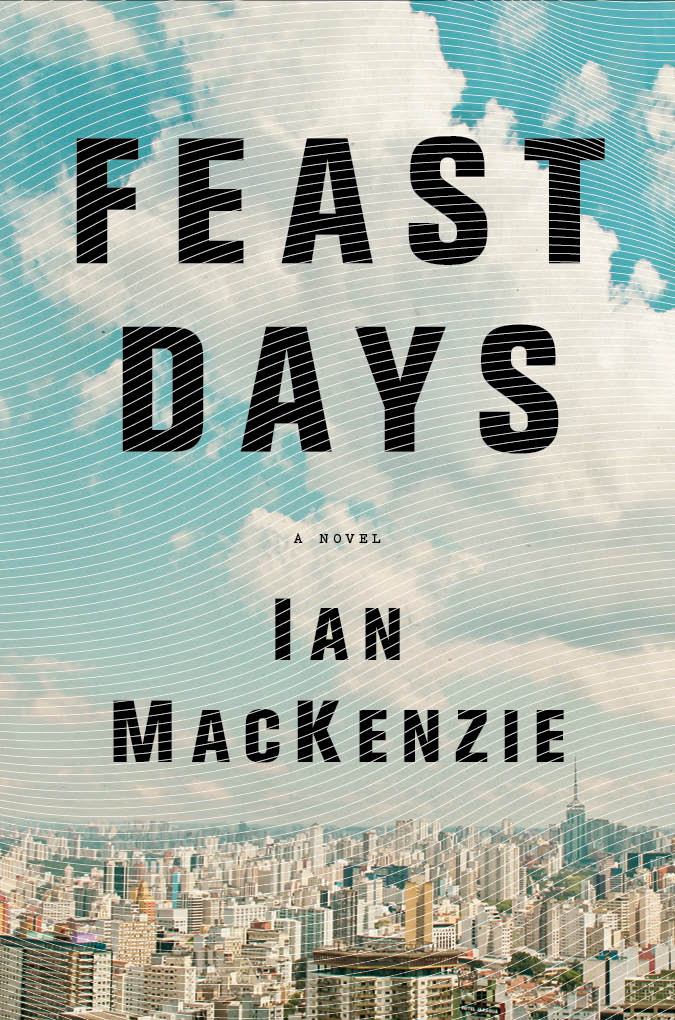 from Little, Brown in the U.S. and Fourth Estate in the U.K.
buy it at your local bookstore.
Feast Days
So. We were Americans abroad. We weren't the doomed travelers in a Paul Bowles novel, and we weren't the idealists or the malarial, religion-damaged burnouts in something by Greene; but we were people far from home nevertheless. Our naivety didn't have political consequences. We had G.P.S. in our smartphones. I don't think we were alcoholics. Our passports were in the same drawer as our collection of international adapters, none of which seemed to fit in Brazilian wall sockets. My husband was in the chrysalis stage of becoming a rich man, and idealism was never my vice.
Intelligent and deeply felt, Ian MacKenzie's new novel follows a young wife who relocates with her financier husband to São Paulo – a South American megacity that impresses and unsettles, conceals and erupts, a place of overwhelming quantities and intimate details, in a country with one of the highest Gini coefficients in the world. Here, in her new home, she reckons with the twenty-first century, as she encounters crime, protests, refugees, gentrification, and the collision of art and commerce, while confronting the crisis slowly building inside her own marriage.
Set against the 2013 demonstrations that shook Brazil, and steeped in the anxiety of late capitalism, Feast Days is a sophisticated, sharply observed story of expatriate life and a meditation on the hidden costs of modern living.